About Nokia Lumia 920
Showing slide {CURRENT_SLIDE} of {TOTAL_SLIDES}
PureView. Take blur-free photos every time.

PureView technology with Carl Zeiss lens captures blur-free videos even if the camera's shaking or in low light. Thanks to its Optical Image Stabilization.

See PureView in action.

The PureMotion HD+ display is the world's brightest, fastest and most sensitive touchscreen: enough to make every color clear and sensitive enough to respond to your fingertips, even when they are covered up.

Nokia City Lens. Discover the city around you.

With City Lens you can discover all your city has to offer by looking at your camera's viewfinder.

Innovative design. Charge up without plugging in.

Now you don't need to plug your Nokia Lumia 920 in to charge it; just put it on a wireless charger and you're good to go.
eBay has provided more information about this product above and is not affiliated with or endorsed by Nokia.
Price Trends
Nokia Lumia 920 - Price Used
Used Price*
from $29 to $53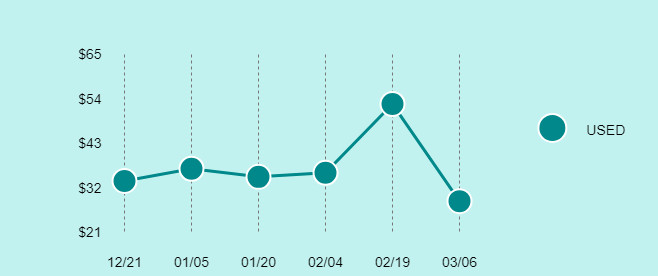 *The average sold price is calculated based on "Buy It Now" items sold within the 90 day period described above (excluding shipping and handling). Each interval represents a 15 day period. There is no guarantee that items will always be listed at a price within the provided range.
Compare Similar Models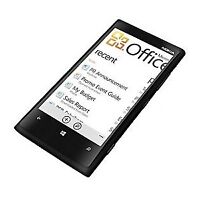 Nokia Lumia 920
Operating System
Windows Phone 8
Processor
Qualcomm MSM8960 Snapdragon S4 Plus, Dual-Core 1.5 GHz
Display Resolution
768 x 1280
Size
5.13 x 2.79 x 0.42 inches
Showing slide {CURRENT_SLIDE} of {TOTAL_SLIDES}
Top 5 High ratings
Top 5 Low ratings
Nokia Lumia 920 highly underrated

In todays ever changing technology world the oldies but goodies are forgotten litterally about every 3 months, I love technology but dont care for the prices and not needed functions, I have always been a fan of nokia phones since way before the smartphone days and I have had the following models of phones, samsung galaxy s3,s4,s5,s6 Apple iphone 4,5c,5s and nokia 635,930, 1020, 1520, 920. as for what I need this Nokia 920 is perfect with 32gb memory 1.5ghz dual core processor and wireless charging capability, a 8.1 mp carl zeiss floating lens camera. and all for $49.00 unbelievable value. if you want a top of the line camera go with the 1520 with its 20mp camera and 2.2ghz processor, or the 1020 with its amazing 41mp camera. all in all these as far as im concerned are the best phones for the value period. and as a bonus they operate on windows which 90% of people use everyday. Thanks Nokia

Verified purchase: Yes

I bought a Lumia 920 at roughtly $750 when they first came out and loved it. The reason I purchased this one was because my original became broken.

The reason I purchased this one was to replace the original which had been dropped on concrete and landing on a corner one too many times. It has a highly functional off line mapping app, HERE Drive which I find to be more accurate than a dedicated GPS I purchased when I bought my new car in 2013. Operates on Windows 8.1 and works flawlessly with Windows 10., The only drawbacks are that unless background programs like wi-fi and location services are turned off, it will drain the battery. It's heavier than most of the new high end phones being produced today, but what I value is the build quality of the pre-Microsoft Nokia phones, excellent call quality. At the price this vendor is selling for, I consider it to be outstanding value....Hey, think of it as an offline GPS that you can use as a telephone if you want to, but even without a SIM card, you can communicate on LINE, access Facebook, read and send email., Plain and simple, an outstanding value if functionality is of paramount interest.

Verified purchase: Yes

Nice phone for the price

I bought this phone as an upgrade for a Lumia 520 and haven't been disappointed yet. One of the first things I noticed in transitioning was that there was not a spot on the 920 to insert a microSD, but with 32GB of storage space, I didn't need the ability to use a memory card with the 920. Given its age, my next concern was about battery life being that the battery is sealed within the phone. However, the battery life of this phone is still longer than my 520 and easily lasts me through the whole day without a need to charge it until I'm ready to retire. During that time I'm talking, texting, surfing the web, and playing games and seems like all of those activities were in mind when this phone was made., , As per my response to its form factor, it is not a small form factor by any means and is likely one of the largest phones I've owned to date (not as large as a phablet thought). Add a protective case and this phone becomes even larger., , With regards to what is bad about this phone, I don't believe I have any true gripes as it has reliably done whatever I have asked and required of it without fail to date.

Verified purchase: Yes

A PC that Fits in My Pocket as Well as Makes Calls

I really like the Nokia Lumia 930. I discovered that it is very important to buy a durable case for the phone because it is fragile. The body of the phone is very slick and easy to drop without a case. The screen doesn't have any structural protection. I put it in a case as soon as it came out of the box., , The touch screen is very sensitive and easy to operate. It is difficult to answer calls in the car, unless you connect to your radio with Bluetooth. To answer a call you have to push a button, Slide, and then tap the screen. With Bluetooth you just tap your radio to answer or end a call., , Cortana is priceless! I can safely answer texts and send texts without touching the phone or taking my eyes off my driving. Cortana reads the text messages and translates speech to text to send messages. This is a great plus., , The battery lasts all day for me. Sometimes it will drain quickly though., , The Windows interface is great for browsing the web. I have saved a ton of cash by being able to browse prices on site before a purchase.

Verified purchase: Yes

Beautiful and Easy

PRO: Activated the unit and was good to go. Calls are very clear. Screen color and definition is great. Was surprised at the volume of external speakers, have to turn volume down if not a good distance from unit (bass is understandable weak). Once your preferences are set up the phone seamlessly rolls from function to function. I've had many complements of the sleek near artistic design of the case. Battery life is good enough for all but the heaviest users., , CON: Slightly heavy. Case is so smooth that it would be easy to let it slip away (Protective case is good investment). Usual problem with Windows phone, slight limit of available apps., , Biggest disappointment is that the 920 is NOT upgradeable to Win 10. However Win 8 works better on this unit than it did on any computer.

Verified purchase: Yes