1 of 8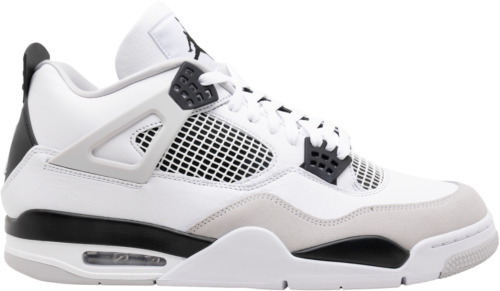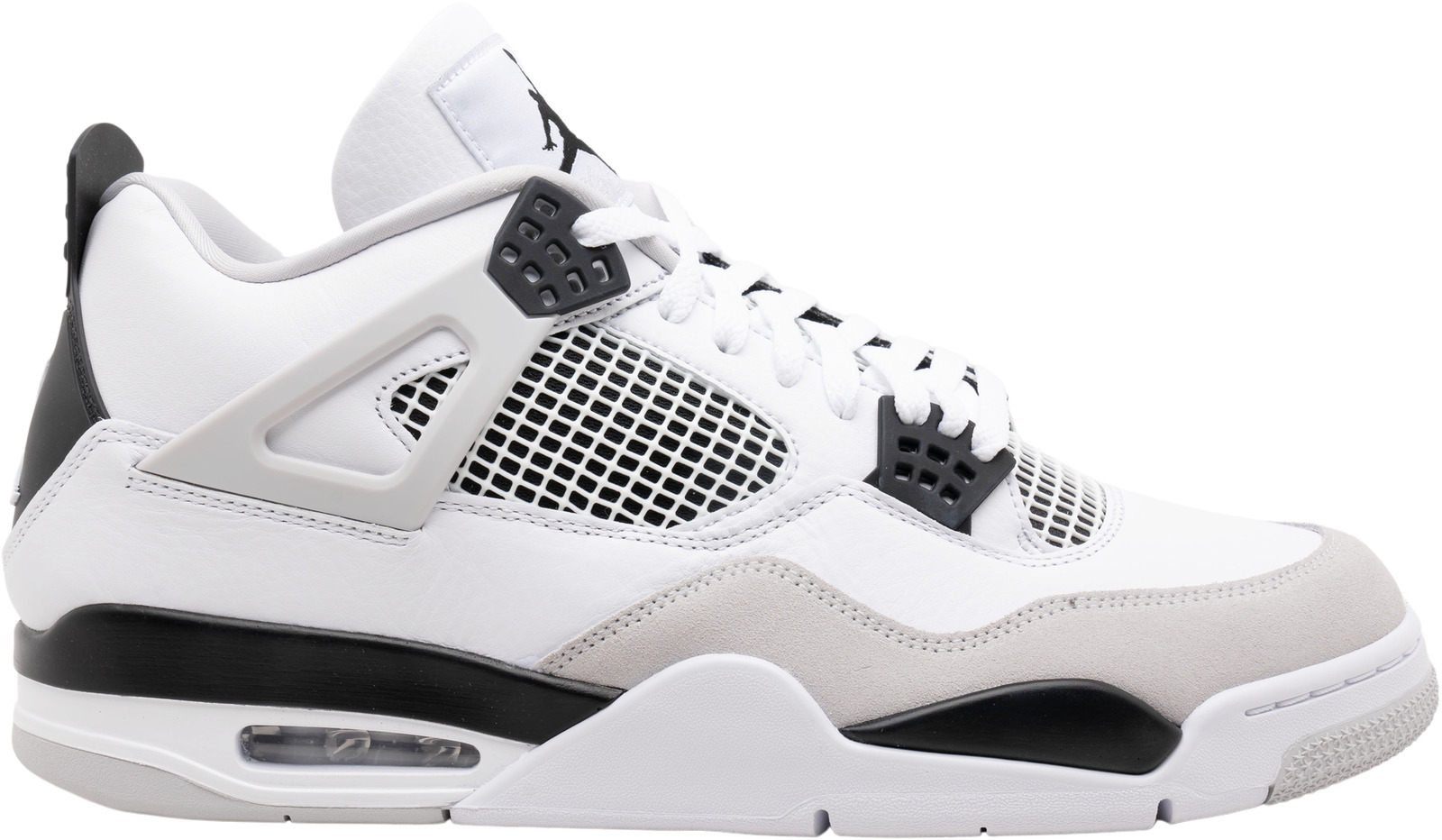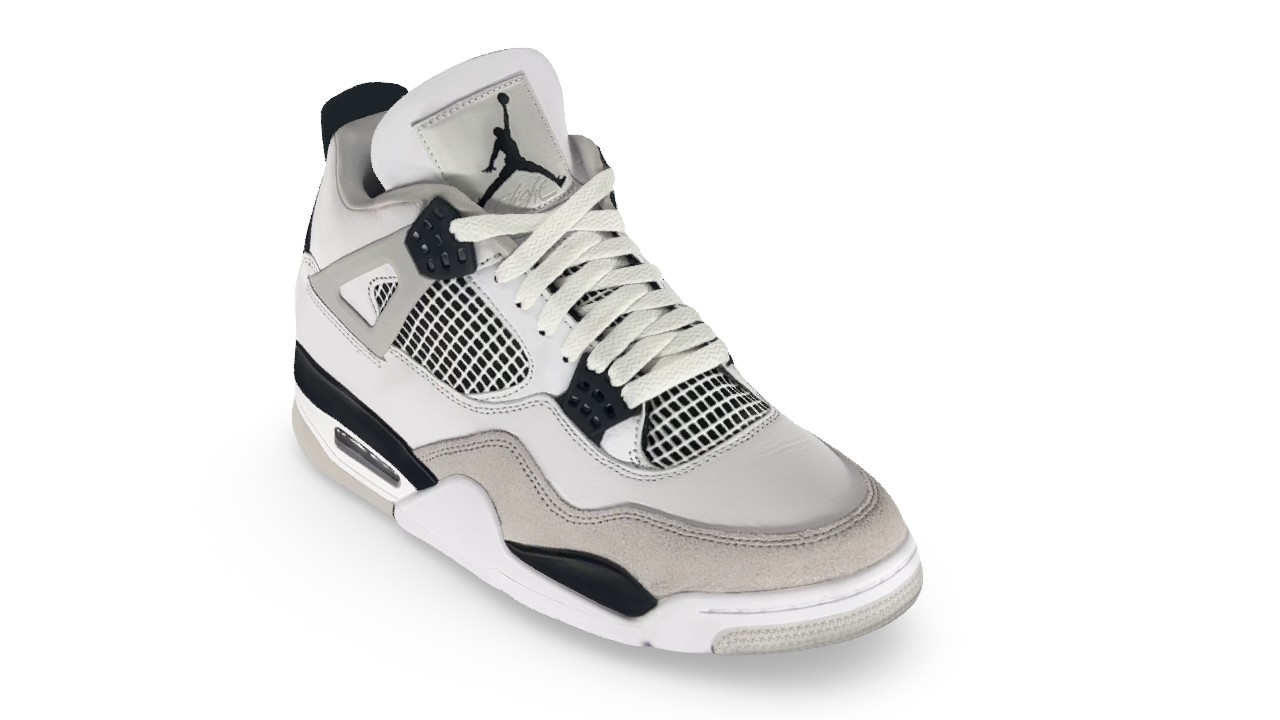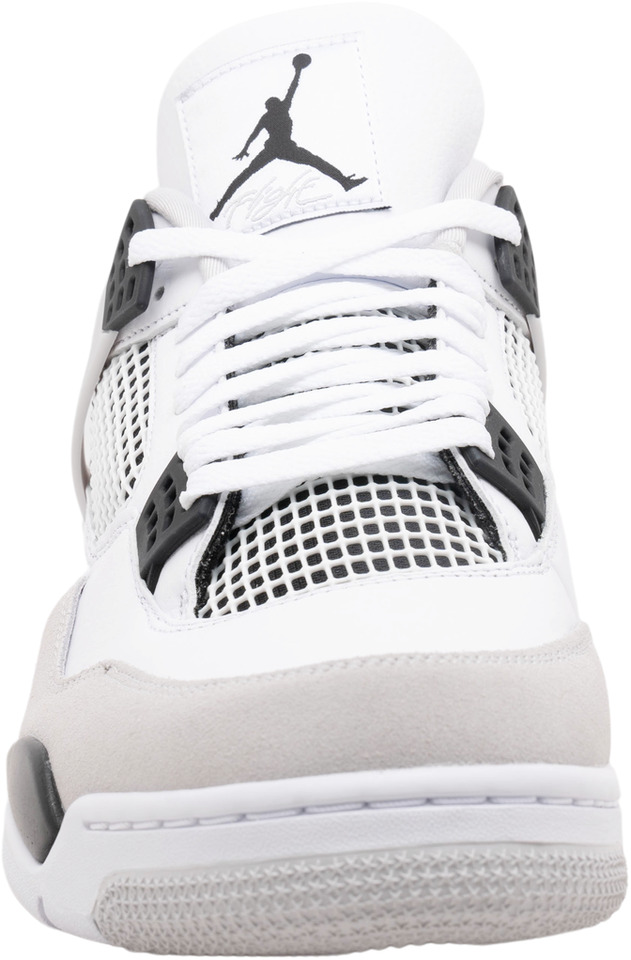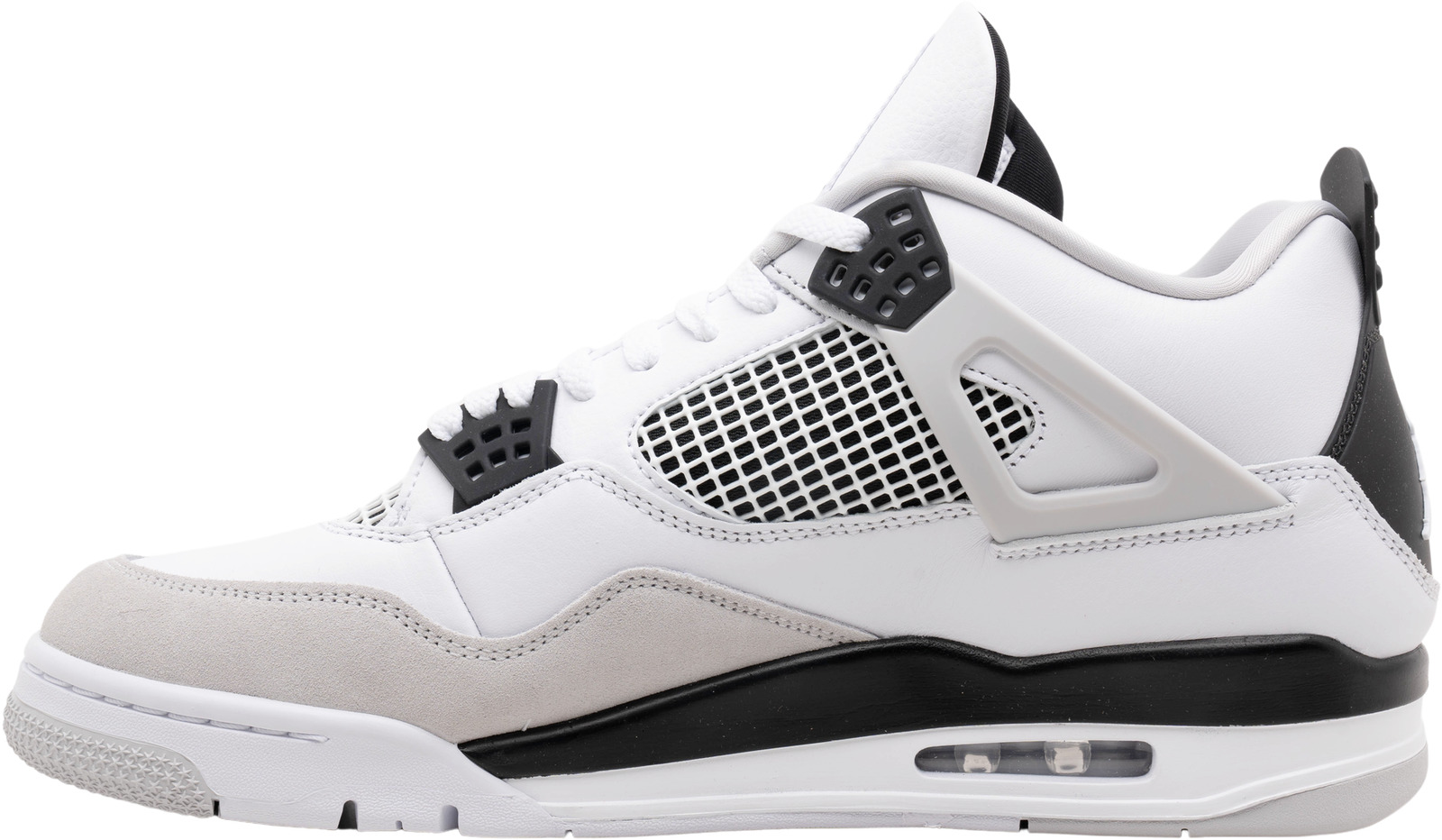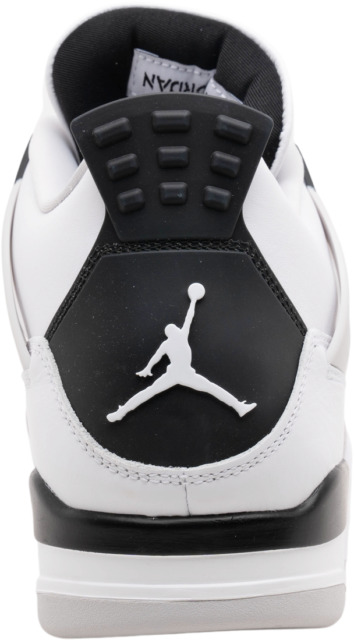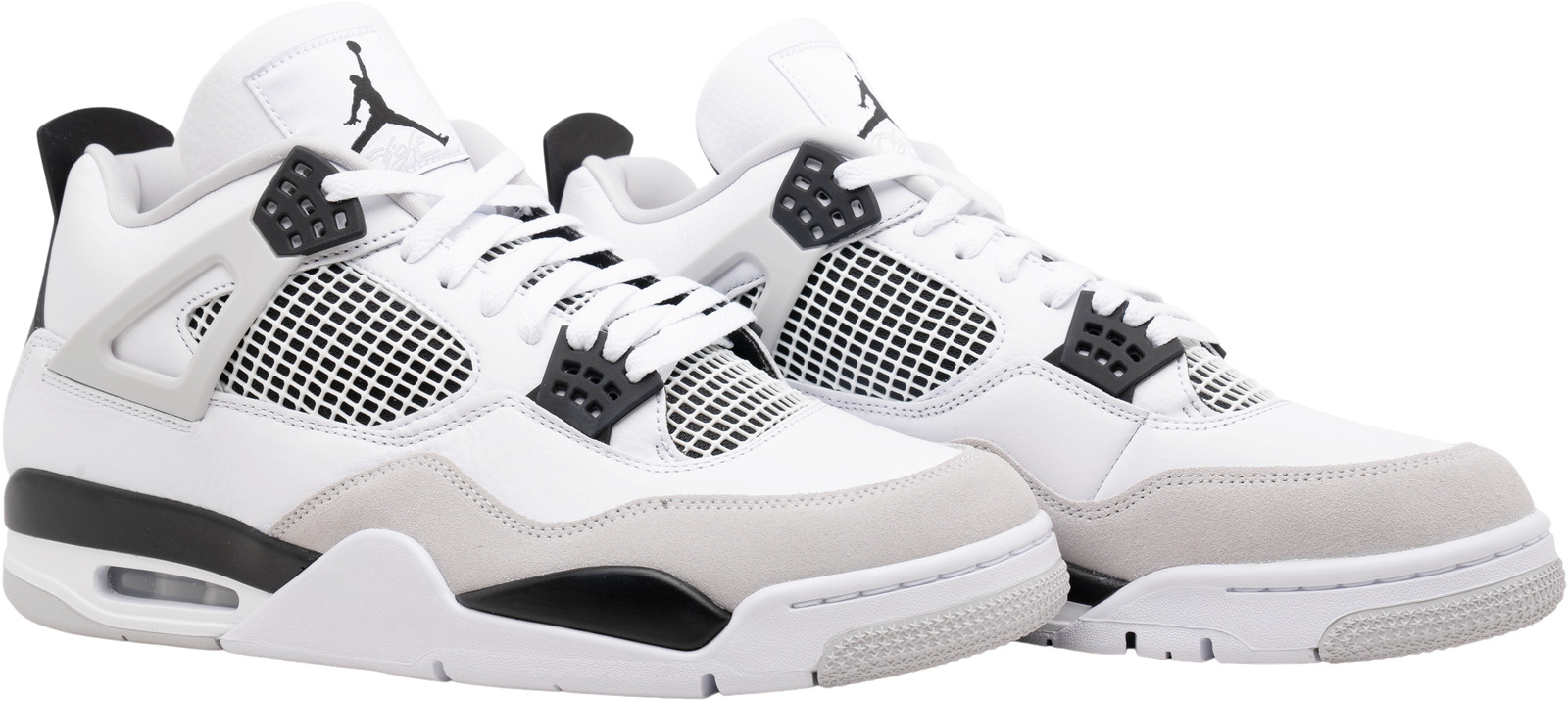 1 of 8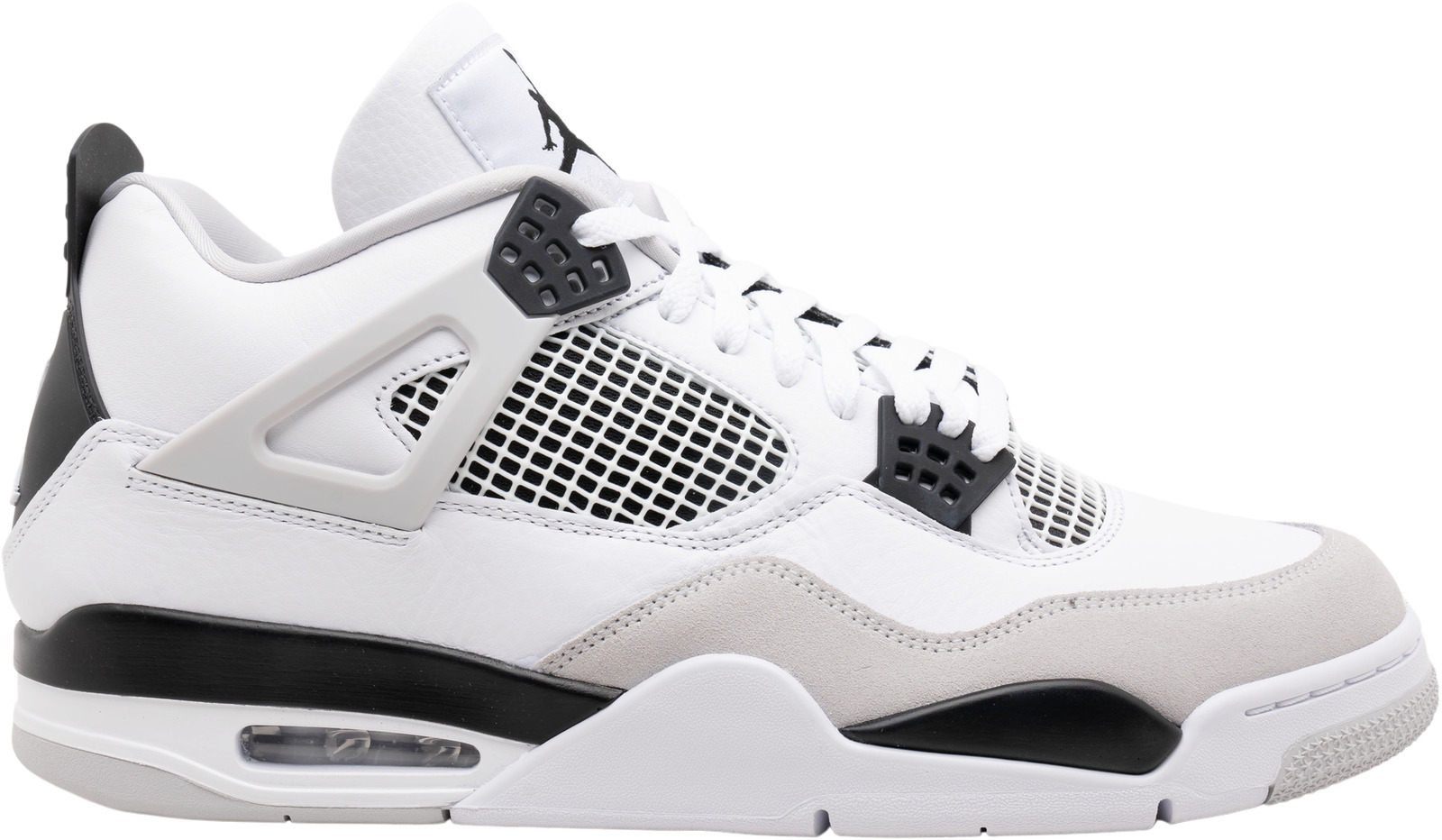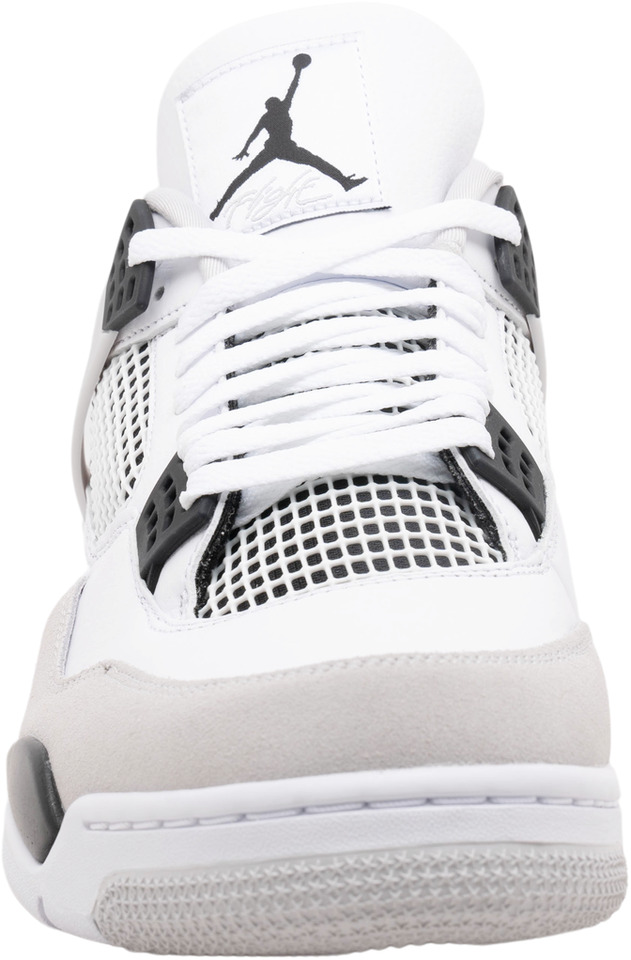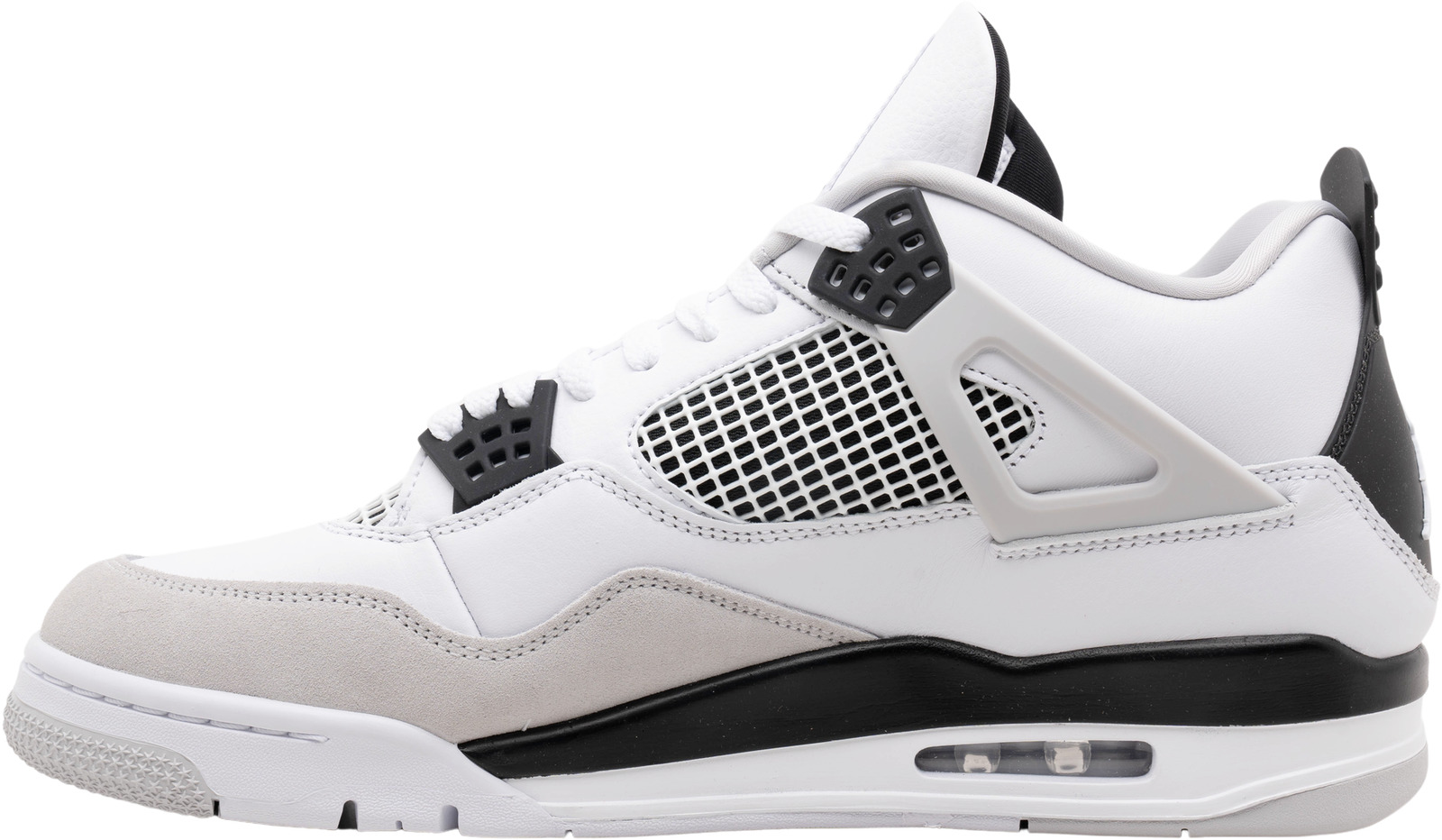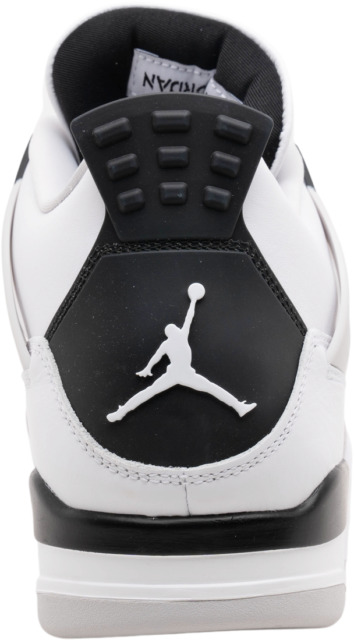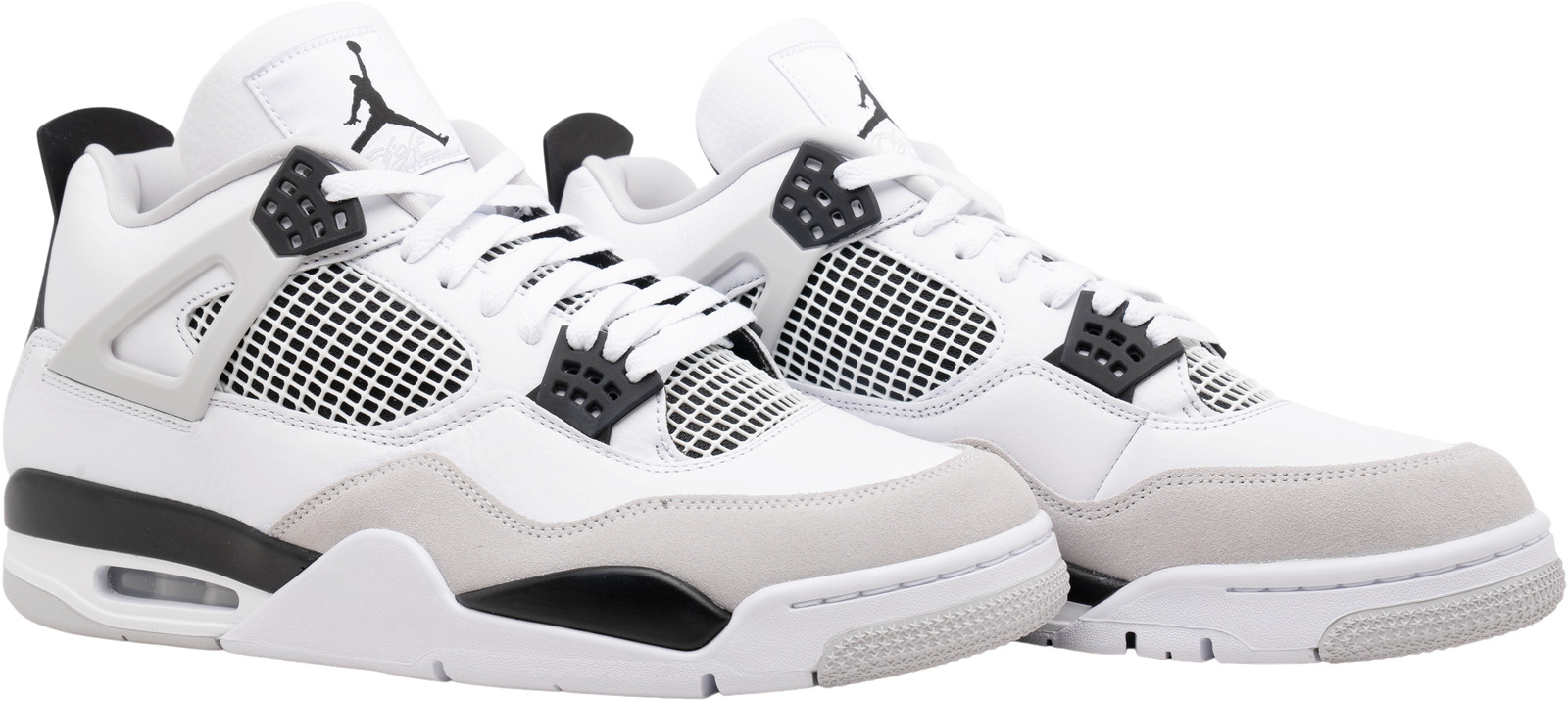 Jordan 4 Retro Mid Military Black
(78)
Details
Colorway
White / Black / Neutral Grey
The Tough Jordan 4 Retro Mid Military Black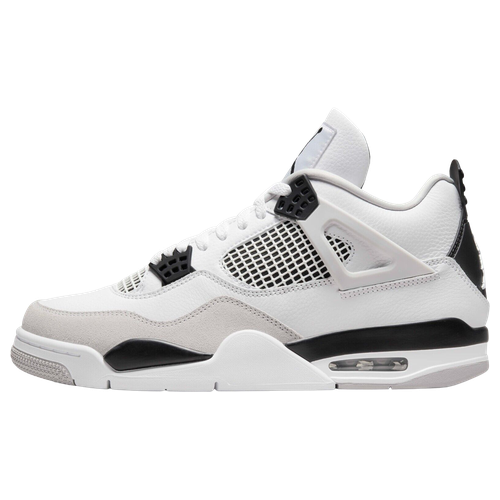 Jordan 4 Retro Mid Military Black 2022
This new 2022 release of the Air Jordan 4 is built to look tough. It achieves this not only because it reprises the thick silhouette of the original Jordan 4 but also because its particular combination of colorways — gray, white, and Military Black — together cut an imposing figure. A gray leather overlay wraps around the toebox and undulates about halfway across the shoe's upper. Above that is a larger white leather overlay. Except for an exposed side panel and tongue area that shows strings of white fabric woven in a grid pattern, this white leather essentially covers the whole remainder of the upper. There's also a black Jumpman on the tongue and black and some gray accents across the upper.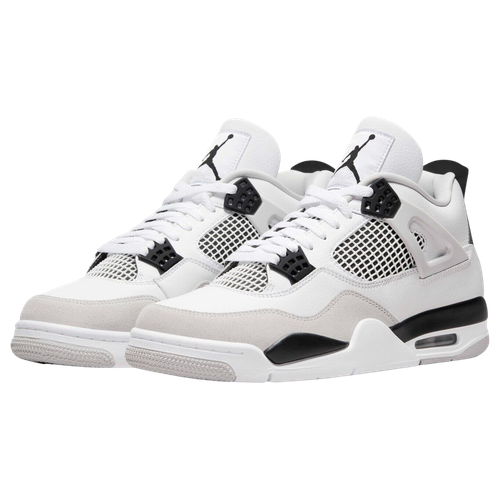 Jordans Release Dates, News and Articles
Attention all sneakerheads and basketball fans! Read all about the oldest and latest Jordan releases on the eBay Sneaker Hub. From iconic retro styles to new collaborations, you'll find everything you need to know to complete your Jordan collection.